Welcome to the University Residence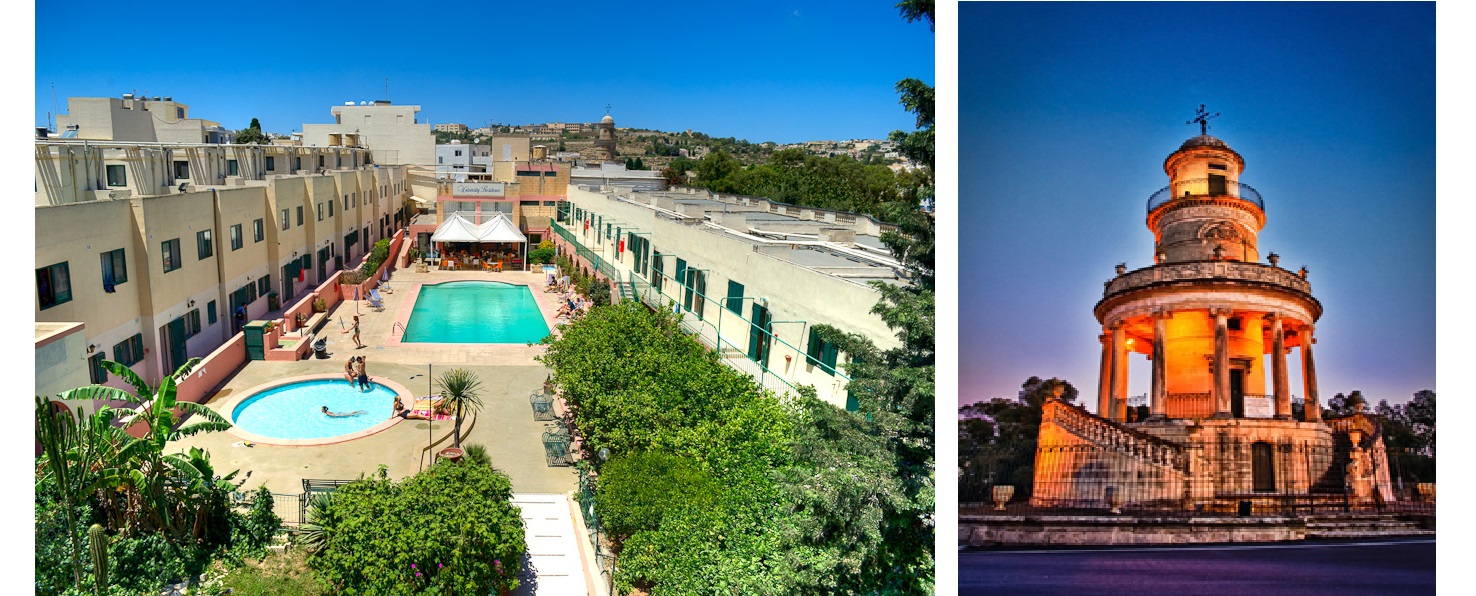 During the conference, guests will be provided with the best student accommodation Malta has to offer. We will have two types of accommodation available ranging from small apartments which can host 3 attendees to large townhouses which can host up to 20 guests. The registration form will include an option to choose whether you prefer to stay in a smaller or larger apartment and who are your preferred roommates.
Each apartment will have a fully equipped kitchen, a dining/living area to chill, a bathroom, and adequately cooled bedrooms. Checking in will commence at 2 pm whilst checkout will be at 10 am.
There is also a swimming pool for cooling down when having to endure the relentless Maltese heat! Along with endless pool parties you'll undoubtedly throw, guests will be given access to the newly re-surfaced tennis court, a 400 m jogging track, and a full size basketball court.
Guests will will be served breakfast and dinner at the University Residence, while lunch will be served on campus. A lounge bar area is available for relaxation along with a games area with recreational equipment.
The apartment kitchens are equipped with all the necessary cooking utensils so preparation for the Nations' evening should be a piece of cake.
Next post →